Integrate the TOP 200 universities into international rankings
CY Initiative has strong potential in economics and business recognized today in international rankings.
This is reflected by the place of CY Cergy Paris University in THE World University Ranking, which includes the 175 best establishments in the field of Business and Economics
. In addition, ESSEC's Master in Management is ranked 6th in the Financial Times.
The joint research potential of CY Cergy Paris University and ESSEC ranks them at the
180th in the ARWU ranking, the 5th in France
behind TSE-Toulouse School of Economics, INSEAD, HEC, Polytechnique, ex-aequo with Paris-Dauphine University.
The creation of the CY Initiative and its actions have had a significant effect on these rankings both quantitatively and qualitatively and this is only the beginning. With a 10-year objective, the target university intends to be among the best institutions in the world and thus appear in the
top 200 Universities in the best international rankings
.
A first step has been taken with the presence of CY Cergy Paris Université in
the top 601-800 universities in the world in THE World University Ranking 2022
(an increase of 300 places compared to 2021) and in the top 300 for mathematics in the
Global Ranking of Academic subjects 2021
in the Shanghai ranking. ESSEC also stands out in the latter ranking by being among the 150 best institutions
in the field of Finance
.
CY Initiative rankings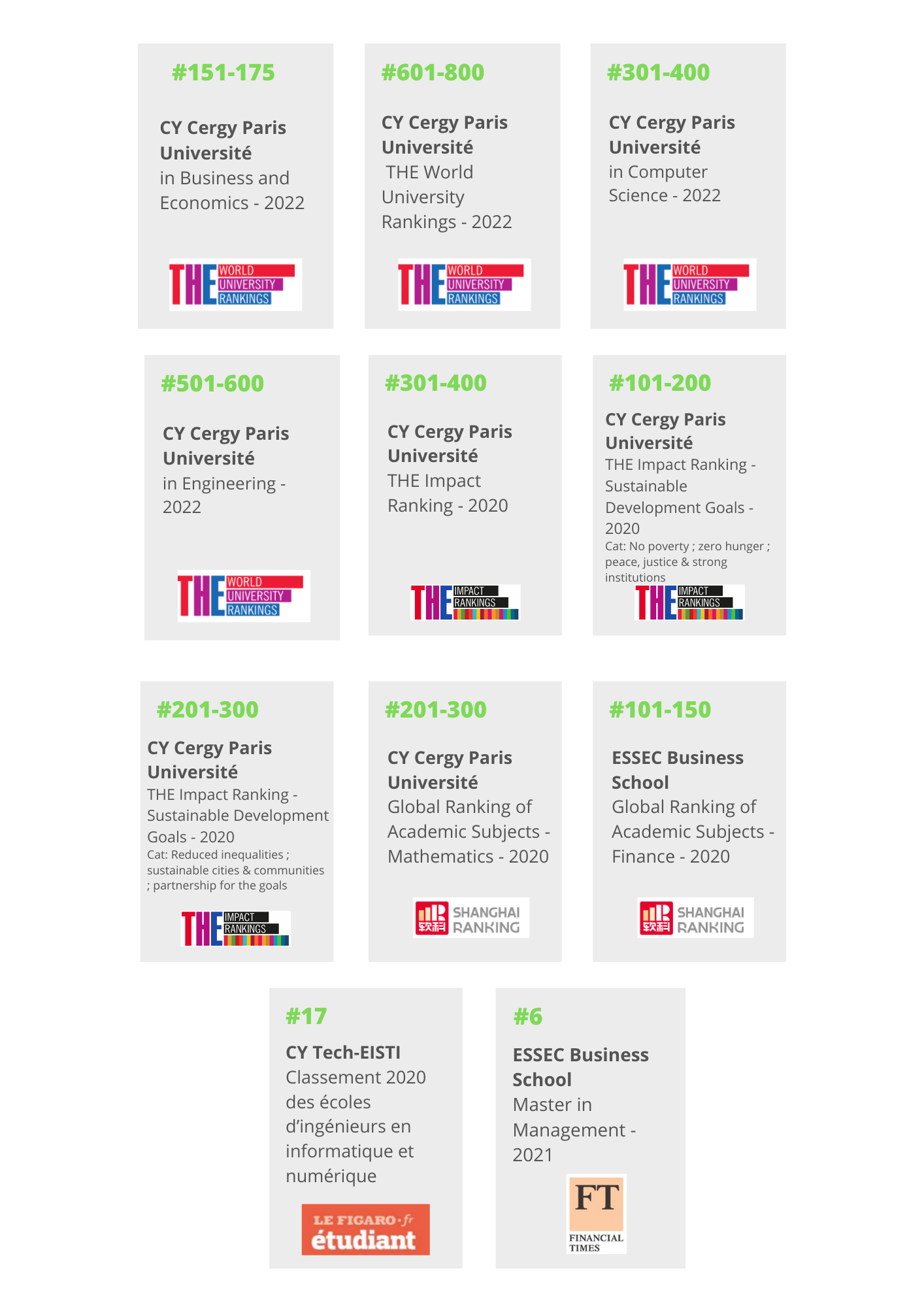 https://initiative.cyu.fr/rankings