Published on January 22, 2021
–
Updated on January 22, 2021
CY School of Design: Training Transition Managers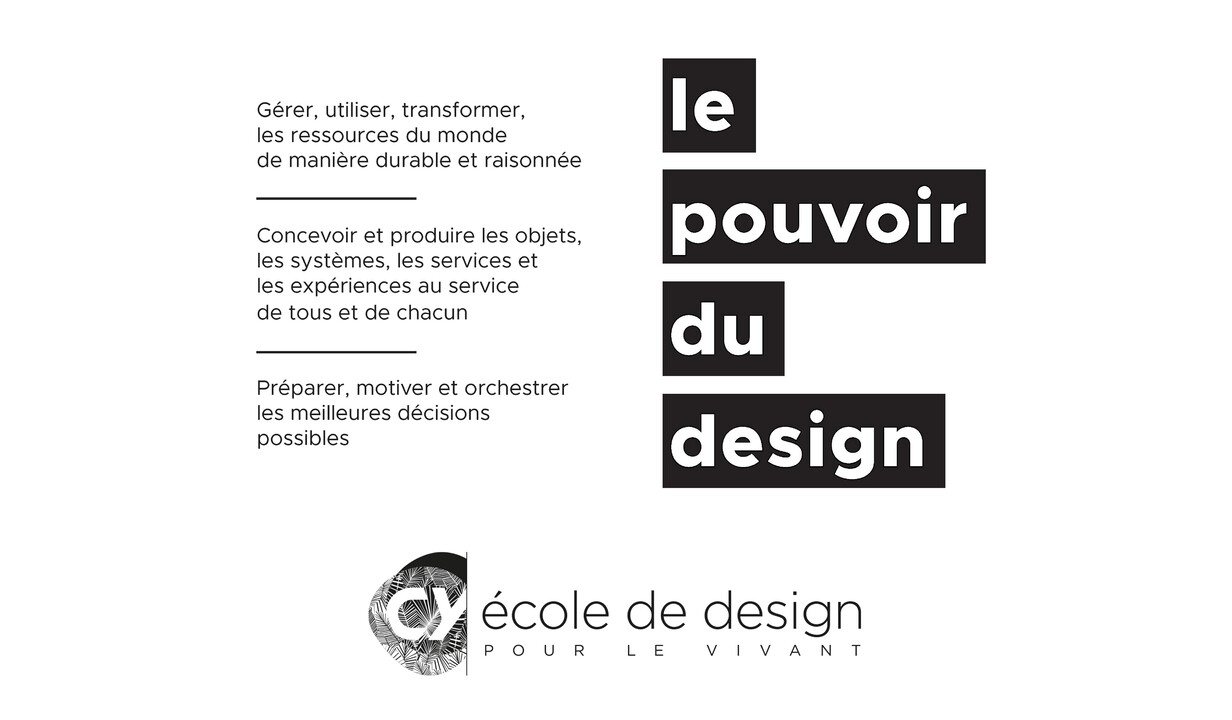 A leading expert in design, Dominique Sciamma joined CY Cergy Paris University last September to develop and set up the first design school run by a university. The project has high ambitions and complements the programs on offer at the target university which was developed within the framework of the initiative of excellence. Below, an interview with its director.
Could you tell us more about yourself?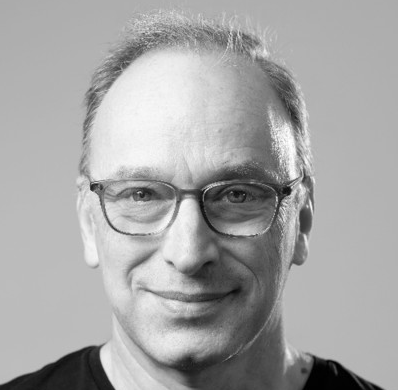 I trained as a mathematician and computer scientist. I come from the world of new technologies where I have spent most of my career. In the 1980s, I joined Bull, where I quickly became a researcher in artificial intelligence and where I developed AI programming software. This then led me to head the marketing department of this unit before moving to Singapore to create a business unit on artificial intelligence, where I spent two years.
In 1992, I joined EDS France, an international IT services company, to work on solving complex problems based on AI and mathematical tools before setting up the company's multimedia strategy.
In 1996, I joined La Tribune as the first electronic publisher of the newspaper, where I set up the strategy and the offer. This experience then enabled me to develop my digital strategy consulting company while at the same time working as an author. I was convinced that with the arrival of the Internet, all companies were going to become publishers and would have to learn how to manage and generate their content (and I was not mistaken). So I developed a CMS on this subject.
Later in 1998, I started working with Strate; first to develop the multimedia department and subsequently managed all of the diploma granting programs. In 2007, I joined the school definitively to create a department on smart objects, then to set up their research activity in 2010. In 2013, I was appointed Director of Strate School of Design with the aim of developing the school and its recognition by combining academic excellence and professionalism. An experience that I think was successful, but I wanted to push much further to achieve my vision of a design school in the 21st century. So in October 2020, I joined CY Cergy Paris University and François Germinet, with whom I had been working for two years, to create and manage CY School of Design which will allow me to achieve this.

What is the status of design in France and in higher education today?
In France, design is often perceived by the public as a subject linked to fashion, furniture, or even graphic design and today's design students are too far removed from the business world in the broad sense, particularly in public schools. However, design is much more than that: everything is designed (everything should be designed anyway). Being a designer means proposing new methods to identify problems and solve them, to create and design and produce solutions, whether material, service or digital, but also to manage and make decisions. It is therefore essential to do so in places where decisions are made, i.e. companies.
Design also means tackling problems together by bringing different skills and talents to the table, wherever they come from culturally and socially. To achieve this, it was necessary to create a public design school open to all, which would offer everyone academic excellence and professionalisation that is linked to the business world. This encapsulates the CY School of Design project: a school of design that goes beyond design in the sense of the beauty of objects and moves towards the accuracy, harmony and beauty of life.

Precisely how was the CY School of Design project born?
The CY School of Design was born from a simple question: how do we imagine and build change and sustainability in a mistreated, unstable and constantly changing world?
We are living in a unique moment in the history of humanity: it is the first time that the whole of humanity not only faces mortal danger, but also each of its members, everywhere on the planet, feels personally concerned and threatened at the same time.
The state of the world today is more than worrying and with that arises a sense of urgency in regards to being effective and fair in solving the problems that emerge. In order to focus on all the stakeholders in these situations and to ensure their well-being, it is necessary to change our methods. It is time to decide otherwise. It is time to design.
And the answer that CY Cergy Paris University wishes to provide is to train transitional designers who will participate, alongside their fellow engineers and managers, in the production and management of objectives, strategies, decisions, actions, services, spaces and objects, thus contributing to the creation of the necessary conditions that will foster successful life experiences.

In concrete terms, what is the CY School of Design?
Developed with the support of the CY Initiative, ISITE of which CY Cergy Paris University and ESSEC Business School have been winners since 2017, and integrated into the Graduate School CY Tech, CY School of Design will open its doors in 2021 to welcome 100 students. It offers an ambitious 5-year programme that is unique in France (if not in the world!). Throughout the program,all the knowledge and multidisciplinary methodologies necessary for the technical exercise of the designer's profession are taught, as well as all the knowledge and methods necessary for understanding, integrating or creating and managing a company with a human dimension.
Through a complete curriculum, CY School of Design will deploy a pedagogy through the project aimed at designing solutions based on the common good. With the contributions from management, human and social sciences, and engineering sciences (and just science), touching on matter as much as on thought, the designers from the CY School of Design will be ready to transition into the working world with great humanist values in mind so as to take care of others and the world.
The relationship with companies is the key to success for the programme, since it is the destination of our students. This is made possible thanks to very strong interaction and a permanent dialogue with organisations and professionals: guest speakers in the courses, conferences, partnership projects, visits…
An ambitious project to meet the challenges of our world.

In terms of research, what are the projects and ambitions of CY School of Design?
Research in design is something quite new, particularly in France. But over the last 15 years we have noticed a real increase in research in schools and universities on this theme. Of course, CY School of Design aims to contribute to this right away and to become a major player. The academic excellence of a school - its very future - rests on its research activities and to be a school of reference, you need high quality researchers. We will not deviate from this rule and this research will contribute to providing cutting-edge teaching and insight into the future for our students.
This research will focus on innovation, co-creation and value creation. Design may also be the object of the research itself.

What will be the links between CY School of Design and the schools that make up CY Alliance?
CY School of Design is at the service of CY Tech, ESSEC and more globally of all the components and schools of CY Alliance. Thus there will be strong links between CY School of Design and the other schools; first and foremost at the pedagogical level, where we will share, as is already the case within CY Alliance, our teaching resources and our knowledge.
The students of CY School of Design will also work on 20 projects throughout their studies and each year one of these projects will be carried out with students from CY Alliance schools. The aim is to create an interdisciplinary link between the schools and a rich experience for the students. We will also share common spaces and facilities for student services and research, in particular the CY Open Design Lab, which consists of the various workshops, FabLab, and maker spaces of the school.
In addition, CY School of Design is at the heart of CY by Design within CY Initiative, which will have a driving role in the pedagogical evolution of the schools of the alliance by advising them, offering them tools and methodologies to develop pedagogical innovation, exchanges and sharing of expertise. Additionally, CY by Design's role doesn't stop there: the objective is to make design permeate throughout the CY Alliance and partner schools in order to help, for example, administrative staff to rethink their processes and optimise them.
More information about CY School of Design